19th International Workshop

on High Performance Transaction Systems (HPTS)
October 9-12, 2022
Asilomar Conference Grounds
Pacific Grove, CA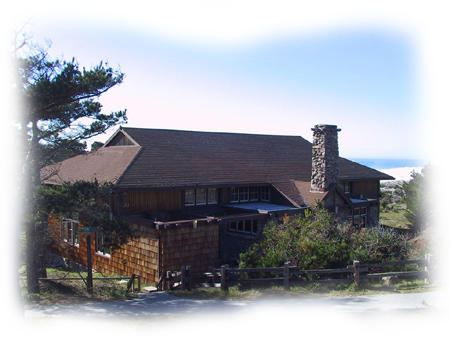 Every two years, HPTS brings together a lively and opinionated group of technologists to discuss and debate the pressing topics that affect today's systems and their design and implementation, especially where performance and scalability is concerned. The workshop includes position paper presentations, panels, moderated discussions, and significant time for casual interaction. The presentations are not recorded, and the only publications are slide decks by presenters, who are strongly encouraged to post them.
Data Stores

Consistency and coordination: State of the art in transaction coordination and consistency mechanisms.
Performance under failures: How can we best measure performance in the presence of failure modes?
Latency and correctness: Who's doing the best job of working around global latencies and the CAP theorem nowadays?
Data stores and serverless: How do we design data stores for the serverless computing era?
Impact of cost: Explore the continuum between how cheaply and how fast we can store and process data.

Hardware

Differential trends in costs and performance: How have changes in relative speed and cost of computing, storing and networking changed the ways that large-scale systems are (or should be) implemented?
New forms of networking: Latest innovation in networks and how those are utilized by data management systems.
Novel memory architectures: Non-volatile memory, processor in memory, multi-Terabyte RAM, disaggregated memories.
Compute offload and accelerators: What lessons does the DB community have to share about cost models, query optimization, planning and execution that will be relevant to offloading and scheduling computation on heterogeneous compute?

Distributed Systems

Managing huge systems: How to build and manage distributed systems with partially connected nodes at scale?
Debugging serverless: How do we debug failures in serverless applications?
Monitoring at scale: Extracting actionable events from a flood of distributed unstructured logging data.
Managing transient components: How can we keep track of applications with ephemeral components that come and go in seconds?
Heterogeneous hardware at scale: how can we reliably, predictably and seamlessly run massive computations (e.g. simulations) across different configurations (with different cloud configurations, chipsets, accelerators, etc)?

Platforms

Lifecycle of applications at scale: As hardware and system layers evolve, and as scale increases, how are services and applications maintained and extended?
Safe coordination of applications: Can we provide safety properties using coordination at the application level?
Are new application models emerging for scale? What new applications will be driving scalability requirements in the next few years?
Semantics of reliability and durability: How should we build applications that reliably and durably process billions of dollars every day?

Privacy/Security/Governance

Data governance, security and privacy: Can we efficiently implement new and emerging data governance requirements such as GDPR's "right to be forgotten" or CCPA's "right to know"? What does 'privacy as a primitive' look like in large-scale, data-intensive systems?
Privacy vs. Performance: How do we manage the fundamental systems trade-off between privacy (all workloads should appear indistinguishable to the underlying system) and performance (the underlying system should specialize itself to different workloads)?

Towards a bigger tent

Systems support for large scale machine learning (both learning and inference): What lessons (out-of-core and streaming algorithms, view materialization, multi-query optimization etc) does the DB community have to share with our colleagues in AI/ML?
Doing REAL STUFF™ with formal methods: It has been an even dozen years since the sel4 paper, and we are a little bit surprised not to have seen a formerly verified database… something. Surely somebody has something in the cooker that's cooler than a KVS?
Others topics are welcome, as long as they are likely to be of interest to people building large-scale systems.
Submission process:
Send something thought-provoking to us: If you would like to attend, please submit a one-page technical position paper that presents a viewpoint on a controversial topic, a summary of lessons learned, experience with a large or unusual system, an innovative mechanism, an enormous problem looming on the horizon, or anything else that convinces the program committee that you have something interesting to say to builders of large-scale systems.
Easy and simple submission process: The submission process is very lightweight, in part to attract systems developers who can't set aside time to write a paper.
Authorship: Authorship of proposals is a consideration for invitations to the conference. Each submission can have only one author, and each author may submit only one proposal. Nevertheless, please feel free to report on joint work if you are asked to present.
The nature of the HPTS workshop:
The workshop is by invitation only and will have under 100 participants. The submissions drive both the invitation process and the workshop agenda. Participants may be asked to give a presentation at the workshop. Students are particularly encouraged to submit and will enjoy a discounted workshop fee.
What to submit:
A one-page abstract or position statement, as text or as a link to a pdf, in 10pt font or larger.

We do not want polished papers... Convince us you have interesting ideas!

Tell us who you are and what interests you: Optionally, a short summary of the corresponding author's current work, such as a link to the author's homepage or LinkedIn page, or a short bio added to the position statement (beyond the one page).
author's homepage or LinkedIn page, or a short bio added to the position statement (beyond the one page).
Additional material: Optionally, a link to one or both of the following:

Maximum of 3 PowerPoint or pdf slides, augmenting your position statement.
Maximum 2-minute video illustrating your position statement, such as a demo or a presentation of you speaking (with or without slides).
Short and sweet: The length limits will be strictly enforced. We won't consider submissions that exceed the maximum length.
Where to submit:
Important Dates:
Position Papers Due: April 11, 2022
Notification of Acceptance: July 1, 2022
HPTS Workshop: October 9-12, 2022
Program Chair

Peter Alvaro (UC Santa Cruz)

Program Committee

Marc Brooker (Amazon)
Justin Levandoski (Google)
Natacha Crooks (UC Berkeley)
Jennie Rogers (Northwestern)
Raul Castro Fernandez (U of Chicago)
Randy Shoup (Ebay)
Rodrigo Fonseca (MSR)
Rebecca Taft (Cockroach)
Camille Fournier (Two Sigma)
Neeraja Yadwadkar (UT Austin)

Organizing Committtee

Shel Finkelstein (UC Santa Cruz)
Ippokratis Pandis (Amazon)
Pat Helland (Salesforce)
Mark Little (Red Hat)